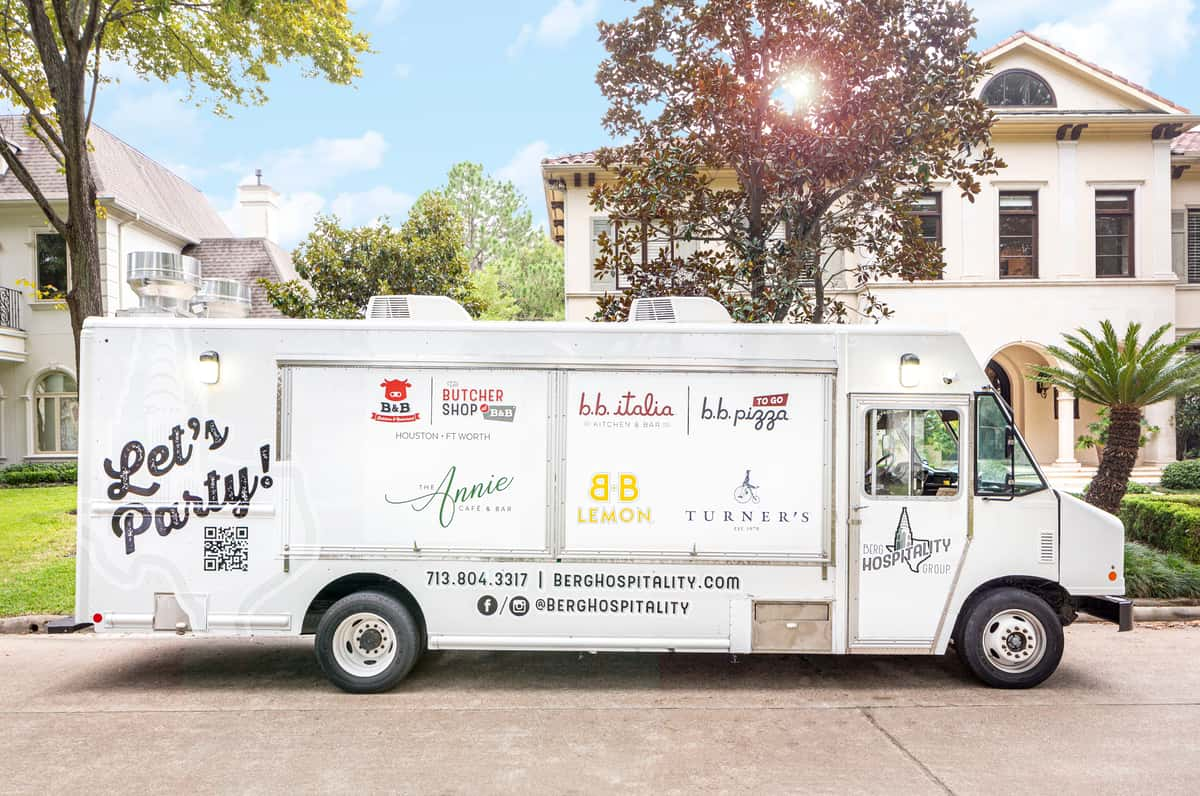 BHG Food Truck
Houston Livestock Show & Rodeo Food Truck
Welcome to the 2021 Houston Livestock Show & Rodeo!
View our food truck menu below!
Party with Berg Hospitality!
Hosting an event that you need catered? Enjoy Houston's best restaurant fare brought straight to your home with Berg Hospitality concept's off-site catering menu. From our drop-off and full-service catering packages to corporate office lunch boxes, tailgating spreads and our Houston-based custom food truck and smoker, we have all the tools to make your next event one that you and your guests won't forget!
Let our Sales & Events Team tend to your entertaining needs with a custom menu featuring award-winning cuisine from our Houston restaurants.
For more information or to book a catered event, please contact our Sales & Events team: 713.804.3317 or PARTY@BERGHOSPITALITY.COM