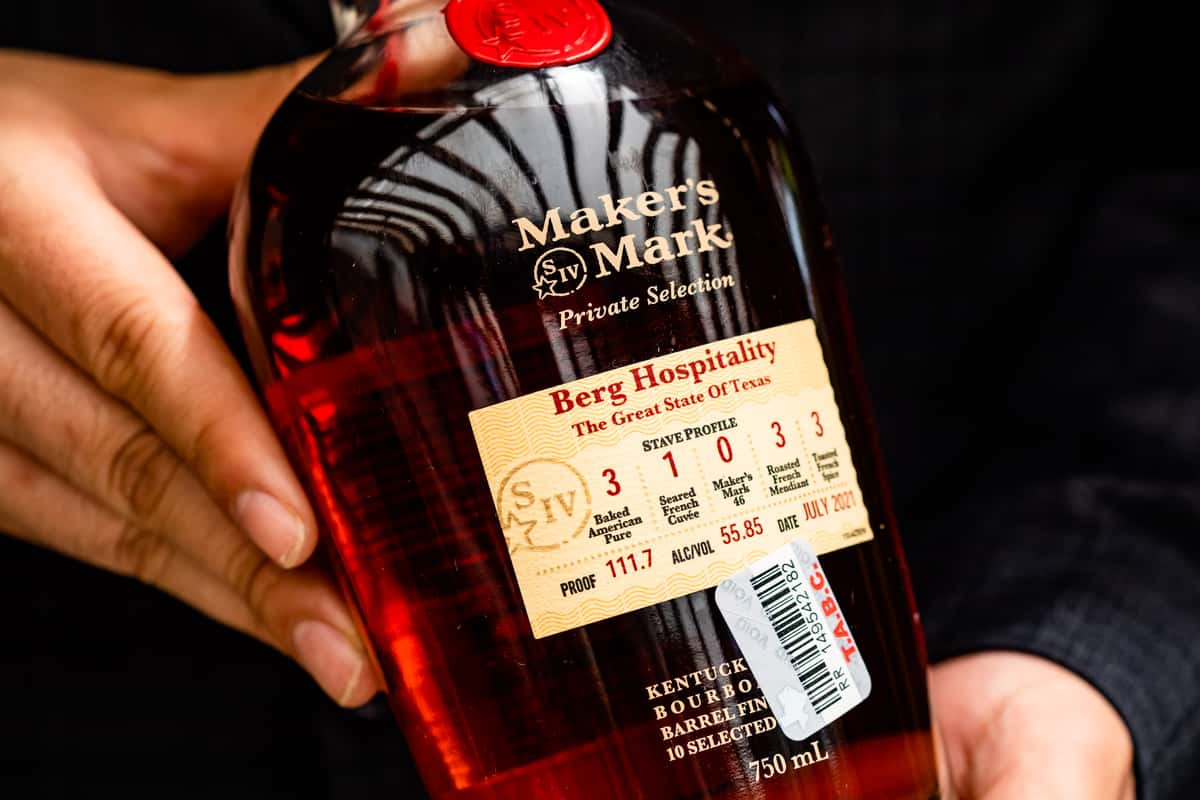 Our Maker's Mark Custom Blended Bourbon Barrel
Our Maker's Mark Custom Blended Bourbon Barrel
"Berg Hospitality - The Great State of Texas" Barrel
Created by Rob Samuels, Maker's Mark Private Selection® uses the same wood finishing process his father, Bill Samuels Jr., used for Maker's Mark 46® —an innovative bourbon that explores the family recipe in greater depth. Along with the seared French Oak used for that expression, Private Selection expands the range of possible flavors with additional staves.
Beginning with a barrel of fully matured Maker's Mark® Cask Strength, our Berg Hospitality team was led on an immersive tasting where we selected a custom combination of 10 wood finishing staves to be placed inside our barrel. We had a blast experimenting, tasting, and blending whisky to discover the perfect notes and character for our unique taste profile.
After tasting through each of those stave expressions separately, we landed on the below custom and BOLD recipe:
Baked American Pure: 3 staves
American oak, cooked low and slow in the convection oven
Seared French Cuvée: 1 stave
Ruffle-cut French oak, seared infrared
Roasted French Mendiant: 3 staves
French oak, cooked low and slow in the convection oven
Toasted French Spice: 3 staves
French oak, cooked at both high and low temperatures in the convection oven
After it was mixed, they left our barrel resting in the cool temperatures of their Private Selection cellar, a unique space carved out of the limestone shelf on the grounds of the distillery. Over the next nine weeks, whisky and wood intermingled to create something completely new – our "Berg Hospitality - The Great State of Texas" Barrel!
Our team's selection has big personality, with notes of brown butter, milk chocolate, pie crust, dried fruit, hazelnut, cinnamon, apple, and gingerbread. Great for sipping neat or in an old fashioned, enjoy it at all our restaurants for $16 per 2oz pour – while supplies last! We hope to see you soon!