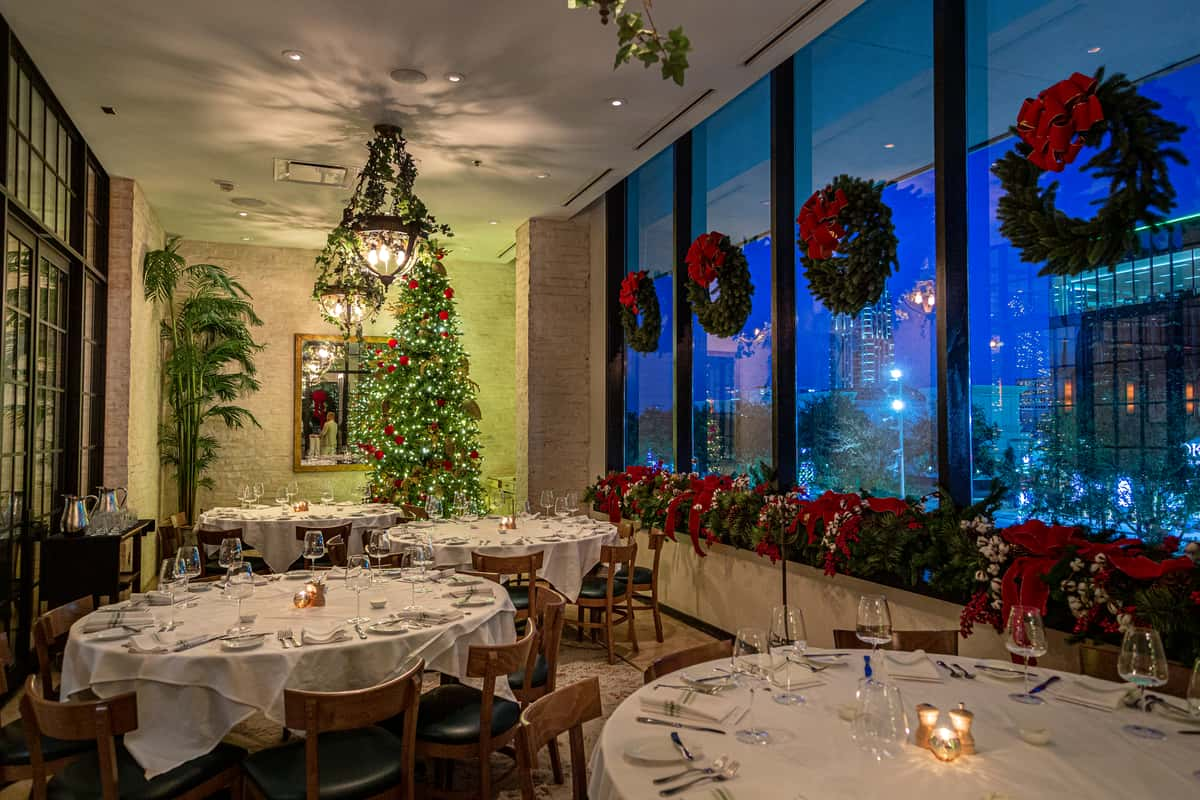 How To Make Your Dinner Party Feel Catered
How To Make Your Dinner Party Feel Catered
How To Make Your Dinner Party Feel Like a Catered Event
Everyone loves a great dinner party – the food, the wine, and the company can quickly turn into a core memory moment. If you're hosting, it can also be stressful, nerve wracking, and more work than you anticipated. But dinner parties can still be fun and rewarding despite some of the obstacles you might face in the planning process.
Maybe catering services are the right call for your dinner party, even if it's not something you want to regularly rely upon. Still, there are plenty of ways to give your dinner party that catered feel if you insist on taking the DIY path. Here are several steps you can take to make this a memorable experience for you and your guests!
Send Formal Invitations
Sending out formal invitations to everyone is a great way to set the tone and build excitement for any event, if for no other reason than the fact people love getting personalized mail. After a week of grocery ads and bills, it's nice to see a formal invitation in the mailbox to something you're looking forward to. Not only is this fun for your potential guests, but by having an RSVP deadline, an invite can make planning that much less stressful – there's nothing worse than inviting friends to something over the phone and not knowing who will be able to make it until the last minute.
Choose a Venue With Adequate Space
Location, location, location. It's not only important when looking for a home, but anytime you play the role of host you want to figure out the best space for you and your guests to enjoy yourselves. Maybe it's your home or you've reserved or rented out a space for the evening.
Next to food, where you host your party has one of the biggest impacts on your guests' experience. Think through how many guests you'll have, any activities beyond the meal you may be having, and then consider how much space you'll need for everyone to enjoy themselves.
Another factor to consider – where is everyone coming from? A nice central location can reduce the stress of drive time, and then guests don't feel obligated to exit early to make it home before it gets too late.
Provide Enough Dinnerware
You would be surprised how often this gets overlooked, but most of us take our dinnerware and its aftercare for granted. If you are hosting in your home or a rented venue (like an Airbnb) consider the mood and atmosphere you are setting – is this fine dining requiring fine China, or is a nicer disposable set of plates appropriate? Make sure you have the right kinds of plates, bowls, and utensils for each course you serve as well.
Here's where those invites with RSVPs become an unsung hero of the party once again. Your final headcount should make determining your need for dinnerware pretty straightforward (but always prep for a few items breaking or disappearing; having a few extra sets of dinnerware and cutlery on hand is always recommended). And remember, not only do you need enough dinnerware, but you also need to be able to take care of cleaning these up afterwards – so think through how long the party will go and what sort of work you want to do in the cleanup afterwards as well.
Share Your Menu With Guests
Don't make the menu a surprise or a secret for your guests – make this part of the excitement building up to your dinner party. When you let people know what will be on the menu, make sure they know how to make any special dietary requests. Whether it's autoimmune related, a personal preference, or your best friend's new diet, you want your guests to know they'll have something they can eat at the dinner party. Not only do you want to share the menu, include the ingredients and nutritional information as well.
Some guests may have severe or extreme allergies to certain ingredients or may be on a strict caloric intake. Sharing this information helps set the atmosphere of an open and inviting environment while your party is still weeks away. Also, it gives it that extra touch of professionalism, as most hospitality services provide their clients with this information, allowing you to create the same high-quality experience.
Clean and Sanitize the Venue or House
A clean environment is always practical when it comes to hosting a party: it is more comfortable, less stressful, and keeps your guests focused on what the evening was meant to be about. Start off by decluttering and putting away anything that just doesn't need to be in your party space – this might include sectioning off a temporary storage area for these items and where guests are not meant to go (preferably someplace with a door).
Figure out where guests can place items, like jackets and umbrellas, so they are out of the way. Once the clutter is under control you want to make the space as clean and inviting as possible – this may require varying degrees of sanitation. Consider keeping some windows open to keep air fresh and circulating, but if this is not an option, look into an air purifier; rooms can quickly become stuffy, sweaty, and musty depending on how many people enter the space, so minimizing the work you need to do to keep things clean and tidy (like keeping the space fresh smelling and feeling) helps you stay focused on hosting.
Prepare Food In Advance When Possible
Another time saver that helps keep you from constantly running everywhere the night of your event is food prep. You don't want to do all of your food prep the day of, as you will probably have plenty of other work to do to get ready for the evening, so do your best to get as much as you can in the days preceding your dinner party. Here are a few tips to help you with food prep:
Practice ahead of time: if you are cooking the meal yourself, make sure you have practiced making each one of the dishes
so that you feel comfortable with each step.



Measure ingredients: most ingredients can be stored in individual containers so you just need to grab and mix when the cooking starts,
but feel free to mix dry ingredients ahead of time and save a few more steps.



Pre-cut foods: veggies, fruit and ingredients for salads can be cut ahead of time –
be careful with certain fruits and veggies (avocados and apples for example) as they tend to oxidize and turn brown when exposed to air for too long.
Avoid mixing veggies with high water contents in your salad (think tomatoes, onions, cucumbers –
store these in individual containers and add just before serving) as this will make your greens soggy.



Make soup a few days before the party – soup is usually better a day or two after you make it.
Pay attention to the broth though, as some starches will absorb more than you anticipate.



Pre-cook and freeze – tomato-based sauces and some other foods (like certain curries) are easy to cook ahead of time,
freeze, and unthaw the day of the event.


These are just a few general suggestions, but depending on your meal choices, there may be even more options to prep food ahead of time and cut down on your to-do list that day.
Prepare Extra Food
Nobody wants to host the party that ran out of food. It's always a good idea to account for a few things going wrong – maybe you overcooked one of your steaks or dropped a salad. Having extra food ready to go can save you from variables that you just can't predict. And don't forget, your guests may love the meal so much they'll be requesting seconds or want to try what someone else had – having extras of everything ensures that you can deliver and satiate each of your visitors.
Create Ambience
Last but certainly not least, when you want to create a professionally catered atmosphere for your guests it's all about the ambience. Ambience isn't just music and lighting; it is about creating a cohesive dining concept from menu items to décor. Yes, you can also make sure your music and lighting fit the overall mood you want to create. This is an opportunity for you to be creative but make it fit within your ability to scale.
You'll want to consider cost, the other work you must do to prepare that day, and the space you will be operating in. Elaborate ambience can be great, but sometimes simpler is better. Remember, if the host is stressed, the guests will eventually pick up on that as well. So, do something fun without placing too many additional burdens on your plate… because the nights are just as much for you as it is for your guests.